Gone are the days when you need to fork out a fortune just to get organic cotton items. Enter supermarker giants: Lidl, Asda and Aldi who offer organic cotton items for the body and home at discount prices. German discount supermarket, Lidl, offers eco-friendly clothing items at bargain prices. The "Middle Aisle" of Lidl stocks the weekly bargains on offer and the stock typically changes twice a week. Keep an eye on the store leaflets so that you can plan ahead and be the first to grab a bargain. Be sure to download the Lidl App and sign up for the Lidl Plus Card which is a free membership card that you scan when you checkout and it will allow you to earn coupons each month to save you even more money. Click here to find a store near you.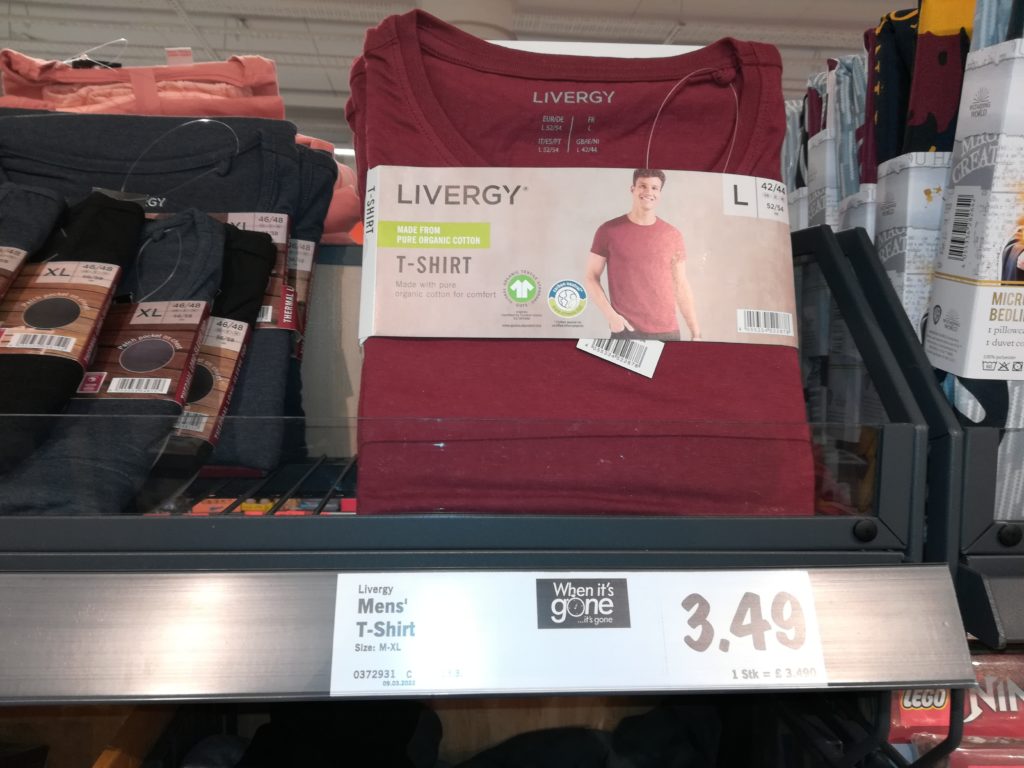 This month we snapped up organic cotton Tees for mens as well as organic cotton vest's and underwear for women incredible prices.
Asda George Home offers high quality organic cotton items for the home including beautiful organic cotton duvet sets and organic cotton plush towels.
We snapped up this lovely organic cotton tablecloth from Aldi which offers organic cotton bargains from time to time.
If you keep on eye on the supermarket chains you are sure to snap up an eco bargain which will go a long way towards health living.