Magellan's was founded by two travel professionals to provide a single source of unique and useful travel products, supported by well trained travel gear specialists, and backed by a complete 100% guarantee of satisfaction. While working for Pan Am Airways, John and Gloria McManus traveled extensively around the world and were frustrated by the inadequate supply of travel products available to consumers. In 1989 they created Magellan's catalog, starting with a 32 page black and white catalog of hard-to-find travel products. John's no-nonsense, detailed descriptions of each item made it clear how each addressed a travel problem, from overseas electrical adaptors to third world health and hygiene. Their mission is to make your travel more comfortable, safe, and rewarding. The Magellans website is well designed and packed with terrific travel articles.
MAGELLAN'S HOLIDAY PICKS
The Neska Quarter-Zip Sweater is the perfect sweater to keep you cozy this holiday season. The style is figure flattering and with the addition of the Quarter-Zip, you can create different looks according to the current weather. The fabric of the sweater is super soft and luxurious and conjures up images of sitting by the fire on a winter getaway. This sweater will make a wonderful holiday gift for the special woman in your life! We recommend sizing up to accommodate shrinkage.

The Verdun money belt is the feminine version of the traditional money belt. A money belt is a "must have" item when travelling for so many reasons; especially during the busy holiday season. Having your valuables and essentials (including money, passport, camera etc) tucked safely away in your money belt means that you never have to worry about misplacing the contents at any point in your travel. You won't need to dig through your bag to search for your passport, ticket and boarding pass which will reduce your stress considerably. The Verdun money belt is versatile in that aside from wearing it on your waist, you can also wear it across your shoulder, cross body or are a clutch – perfect for a night on the town. The Verdun money belt is a rare find and will make the perfect gift for the female traveller in your life.
Top Pick – ExOfficio Storm Logic Jacket
When travelling, there are a few key issues which one needs to keep in mind:
1.  Be comfortable
2.  Be organized
3.  Be secure
4.  Pack light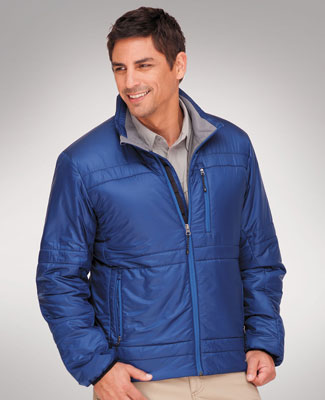 Selecting a Jacket that meets all of these criteria can be a tough challenge! Enter the ExOfficio Storm Logic Jacket. How does this jacket meet the above criteria? First, being comfortable means wearing clothing that helps you deal with many different temperatures and weather conditions while not being bulky. This jacket is very warm yet when unzipped does not overheat you.  It keeps you dry, repelling rain, cocktails and baby formula.  It is very light weight and can be packed down into a small size due to its fluffy filling. Second, being organized helps you keep track of important items (sunglasses, cell phone, passport and airline tickets) so you are not stressed out during your travels. The jacket is designed for organization. Each interior pocket (four in all) is icon-embroidered for optimal placement of travel documents, glasses, phone, iPod, and keys (attached lanyard inside).
Simply follow the pictures and you will soon know where each critical item is to be stored and found when you need it, like at the security checkpoint. Being secure follows with being organized as keeping critical and expensive items like your cell phone and your passport inside zipped and velcro closed pockets make it more difficult for you to lose them, or thieves to steal them. Packing a jacket that is thin and light and that can manage many different climates keeps the strain off your back, keeps the item count down for faster hotel checkout, and keeps you from paying those extra bag fees that are so hard to avoid these days.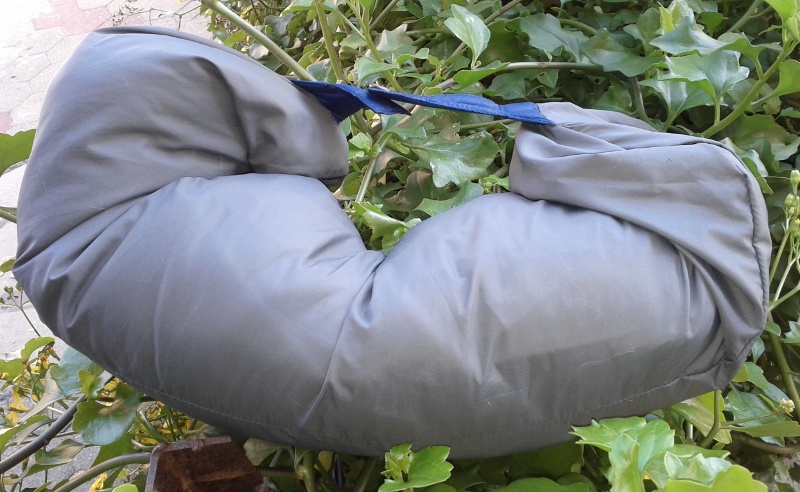 What's more, the entire jacket stuffs into a back waist pocket to become a comfy, compact pillow that provides instant lumbar support, and also makes for easy packing. A jacket that does double duty – brilliant! This jacket will make the ideal gift for the special male traveller in your life this holiday season.
Get inspired with the Holiday Gift Collection available now. Happy Shopping and Happy Holidays!
For additional information, please visit the Magellan's Website.