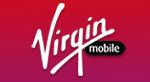 As new parents, you will be capturing your baby's major milestones on film and in photographs, as well as those everyday moments that you will cherish, for many years to come. You will also need to keep track of well baby visits and play dates, as well as schedule regular video chats via skype to the proud grandparents if they aren't living nearby. Watching YouTube Videos and browsing Facebook has now become part of our culture and being able to do so at the touch of a button allows you to connect with others. Listening to music can have a calming effect on both you and your baby. Having the internet at your fingertips is a big plus as well. Stuffing your Diaper Bag with all of these devices isn't practical, not to mention the cost of owning several different devices. Enter the Smart Phone, one compact device that will allow you to complete all the tasks above and many more. The Smart Phone replaces multiple devices and once you own one, you will wonder how you ever lived without one! With a touch of a button, you can make and receive both regular and video calls, text message, capture both images and video, schedule appointments, check your email, google information and so much more with the 1000's of cool apps.
Introducing the Motorola Triumph™, Virgin Mobile's First Smartphone.
Motorola TRIUMPH allows users to rev up their smartphone experience with a superfast 1GHz processor, 4.1-inch touchscreen, 5MP camera and, front-facing VGA camera for video chat, 720p HD camcorder with HDMI output, to allow for playback on HDTVs (requires HDMI cable sold separately).
"The prepaid segment is a key opportunity in the wireless industry," said Jeff Miller, corporate vice president, Motorola Mobility. "With Motorola TRIUMPH, we are excited to offer Virgin Mobile customers a device which provides a powerful Android smartphone experience with no compromises."
Additional features include: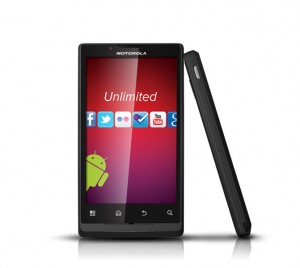 o Up to 32GB of expandable memory to power and store multimedia libraries
o Access to corporate email, social media sites, like Facebook® and Twitter™ and a full suite of Google™ services, such as Google Search™, Gmail™, Google Maps™, and Google Talk™
o Android Market for access to more than 200,000 useful applications, widgets and games available for download to customize the experience
Motorola TRIUMPH also is the first handset to come preloaded with the Virgin Mobile Live 2.0 social networking music application used to access the Virgin Mobile branded music stream, hosted by DJ Abbey Braden. The app also provides users of Android-powered devices free access to live music performance videos and "check in" features at special events. All status updates made using the app will also sync with Facebook and Twitter. As the first new smartphone available on the new Virgin Mobile Beyond Talk plan structure, TRIUMPH coupled with the $35 monthly plan provides the greatest value1 for an Android plan in the marketplace. These new plans are effective for new customers today:
Beyond Talk     Messaging/        Anytime
Rate/Month     Data                    Minutes
$35                  Unlimited            300
$45                  Unlimited            1200
$55                  Unlimited            Unlimited
Existing Beyond Talk Virgin Mobile customers as of July 19 can keep their current plan pricing as long as they don't let their account expire, and they can upgrade to new devices, including Motorola TRIUMPH, without changing their current plan.
Motorola Triumph™
User Experience:
The first thing that you will notice when you unbox your Motorola Triumph™ is how sturdy and solid it is. Compared to other Android Smart Phones on the market, the Motorola Triumph™ clearly stands out for its rugged build. The Rubberized exterior is essentially a built-in "Soft Gel Skin" so you won't have to spend extra money purchasing one. This results in a slimmer phone which will fit easily into a case or bag, with no bulky gel skins or guards to bulk up the phone. This exterior rubber enables the use to grip the phone easily with great stability. While other Android phones have a plastic rim which results in the phone slipping easily from your hand, the Motorola Triumph™'s super design creates traction, preventing the phone from sliding easily from your hand.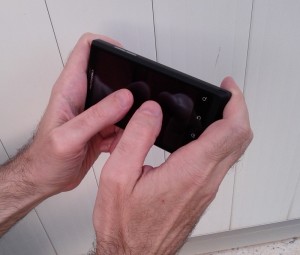 The Motorola Triumph™ is ergonomically designed whether you are holding it vertically or horizontally. This is an important design feature because with a Smart Phone, you will be using your phone to access the internet, send emails, watch movies and of course make calls, so it is very important the phone is ergonomically designed so that you don't cause strain to your hands. The Motorola Triumph™ has 2 virtual keyboards installed, to select from. You can also download additional keyboard apps so you are assured of finding the perfect one for you. The 4.1 inch touch-screen is a fabulous size and makes browsing the internet, typing and watching videos effortless. When you need to send a short email or look up some information online, you no longer have to start up your regular computer or laptop which is time consuming and not easily transportable. Simply grab your Motorola Triumph™ which starts up in seconds and you are ready to go.
Call quality is great on the Motorola Triumph™. For connecting with family and friends via skype, simply activate the Front Facing VGA Camera and you are good to go. This feature is not usually found on a phone in this price range! Take pictures like a pro with the  Motorola Triumph™' is a synch thanks to the fast shutter speed and image stabilization features which helps to prevent blurry pics. We feel that the Motorola Triumph™ was able to capture images very well outdoors in natural light as opposed to indoors. Video quality was good and uploading to YouTube or Facebook can be accomplished at the touch of the button. Overall, the Motorola Triumph™ is a solid pick in its price range and we commend Virgin Mobile on its newest edition.
The Beyond Talk Plan offers 3 different options, depending on your specific needs. It is by far the best prepaid phone option on the market today and now everyone can enjoy the full benefits of a Smart Phone while still staying on a budget.
Recommended Free Applications:
o Pulse Oximeter app is handy for checking pulse rate. Keeping track of your pulse when you exercise, or just extensive excursion, is important throughout pregnancy.  In either case, you may need to change what you are doing, how you are relaxing or even contact your medical professional for advice.
o Google and other Calendar apps are very important to have on you all day so you can easily enter all the things you need to do quickly, to be reminded of tasks, meetings, medications etc., especially when pregnancy  or postpartum sleep deprivation forgetfulness impair your memory.
o Skype from anywhere.  You don't have to sit at your computer to do video conferencing with friends and family, using the back-side camera with the Skype App.  You still call for free when connected via WiFi.
o Google Navigation. Better than a regular GPS, as you can tap into real-time traffic data to get the to Birthing Center quickly.
o Google Latitude.  Keep your spouse posted as to your location and them aware of your location as well, in case of emergency or just to make a romantic appearance for lunch.
o Voice Recorder apps.  Keep notes, maintain an audio pregnancy journal, or even author a book without having to sit at the PC or try to use a writing pad when trying to get comfortable on laying down.
o Google Voice Search.  Bloated fingers make it hard to type on a keyboard, especially a virtual keyboard, but the voice search lets you search the internet with just your voice.
o Internet Radio.  Find your favorite relaxing channels or My Baby Radio to listen to where ever you are.
Virgin Mobile USA, one of Sprint's prepaid brands, offers millions of customers control, flexibility and connectivity through Virgin Mobile's Beyond Talk™ plans for mobile phone service and prepaid Broadband2Go high-speed Web access. Virgin Mobile branded devices are available at more than 40,000 retail stores, including Best Buy, Radio Shack, Target and Walmart. Top-Up cards are available at approximately 150,000 locations nationwide and can be used for Broadband2Go services. Purchase and experience Virgin Mobile on the Web and at Facebook, Twitter, You Tube and www.virginmobileusa.com.
GIVEAWAY
Congratulations to Emily R!
All images copyrighted Sprint.