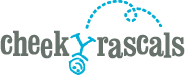 Toilet training is often feared by both parents and toddlers, especially when out and about, but with the right attitude, tools and plenty of patience and positive reassurance, you will be able to tackle this complex skill with success. Martha Sears, RN, co-author of The Baby Book, recommends waiting until your child is ready before starting potty training. Here are some signs which may indicate that your child is ready for potty training:
Your child becomes aware of his/her elimination
Your child signals that he wants to be changed after a poopy nappy
Your child expresses the need for "alone time" to eliminate in private
Your child requests assistance with changing after elimination
Your child is staying dry for longer periods of time
Your child can follow simple instructions
A child will often display these signs around age 2, which is the also the age when a child will start to assert their independence. If a new baby comes along at this time, it may make potty training difficult. It is very important to follow your child's lead and take cues from him. Remember that you are your child's teacher and you should never punish them.  Once a child becomes aware of his functions, it will be easier to direct him to a potty chair. Try to approach potty training with a light hearted approach as being anxious will only make your child feel anxious. Have faith in your child and allow him to take the lead.
Potty Chairs offers many advantages over a regular toilet, when you are beginning potty training. A child may be afraid of the "big white toilet with the swirling water" so starting with a potty chair is a good idea. Having a potty chair on hand means that you won't need to find a toilet in time, resulting in less overall stress. A potty chair is sized just right for toddlers and far safer than climbing onto a toilet which is oversized and too tall for them. Many potty chairs are colourful and appealing for children who can take ownership of them.
Amanda Jenner, inventor of My Carry Potty, recommends introducing the idea of potty training through story telling. Amanda has authored a brand new potty training book called "George and Hollie and the Magic Carry Potties." George and Hollie are twins who are about to embark on their potty training journey. Follow the twins as they select their new potty chairs, pants and learn about the trials and errors of potty training. This beautifully illustrated book is the perfect introduction to potty training and will help parents introduce the idea of potty training and initiate a discussion about the topic with their child. This fun book comes complete with a reward chart and stickers to make the process fun and to provide positive reinforcement. The potty training book comes free with the purchase of the My Carry Potty.
My Carry Potty
My Carry Potty is the new solution to potty training. It's lightweight, leak-proof and completely bag-free. It's designed with a unique lid that provides a completely watertight seal. Made from a high quality, durable plastic that's easy on the eye and it's easy to keep clean. Your My Carry Potty has a strong seal to prevent leaks. To open My Carry Potty, place it on a firm, horizontal surface with the handle facing away from you. Push the button, and firmly pull the top open. You'll find that My Carry Potty then opens smoothly, with no splashes.
Care Instructions
Wash your My Carry Potty with hot, soapy water and spray with a steriliser after each use.
Do not use bleach on My Carry Potty.
Specs
The My Carry Potty is very lightweight and weighs just 685g when empty.
Measures 22.5cm wide, 25cm long and 12.5cm deep.
Road Test
The My Carry Potty is a very innovative portable potty which boasts a very unique design unlike any other portable potty on the market. The My Carry Potty was designed with both parent, child and the environment in mind. The My Carry Potty is designed to hang over your pushchair or be carried by your child. The well designed handle is kid friendly and ease for little hands to grip. When the time comes for your child to go potty, you won't need to look for a bathroom. Simply find a discreet spot and let your child go potty. The My Carry Potty doesn't use any plastic bags which are expensive and very unkind to the environment. Now this is when the design of the My Carry Potty really becomes apparent. You simply close the lid of the My Carry Potty (you will hear a distinctive click) sealing in the contents until such time as you can empty the potty at a public toilet or even at home. A quick rinse and the My Carry Potty is available for use again. The My Carry Potty will make outings and adventures so much less stressful as you won't have to look for a toilet. Public toilets can be very dirty and having the My Carry Potty will allow parents to bypass the dirty toilets. In addition as many parents know, even if a clean public toilet is in the near vicinity, when your child expresses the need to go potty, he needs to go NOW and is unable to wait often even the few minutes it takes to get to the nearby toilet. The My Carry Potty is wonderful for home use, nursery and any outdoor outing, including outings at the beach.
The My Carry Potty is the new essential tool for parents and children and can be utilised both at home and when out and about, making it the ideal potty for children. For parents who are practising Elimination Communication, the My Carry Potty is the best designed travel potty and is highly recommended.
Potty Training Tips
Involve your child in choosing the potty so that he becomes part of the process from the very beginning.
Encourage your child to practice sitting on the potty in order to get used to it
Place the potty where your child spends most of his time. This way your child can become familiar with the potty and it become part of the furniture.
Point out the potty to your child so that he becomes aware of it.
Introduce a reward system and make a reward chart together with your child.
Identify something really special that your child would like as a reward and provide plenty of praise, positive fun potty training stories and stickers to encourage him along the way.
Go shopping together with your child and let him pick out a few pairs of training pants that are easy for him to take off. Start with less clothes and work up to more.
Once your child is completely dry during the day, you can tackle potty training at night. Switch to training pants to begin with.
PURCHASING
The My Carry Potty with free potty training book is available from Cheeky Rascals. Visit the My Carry Potty and click on "Buy Now".
Cheeky Rascals believe that with the right products parenting becomes a little easier. Cheeky Rascals has hand picked clever, quality nursery brands for you to enjoy.
All images copyrighted My Carry Potty.